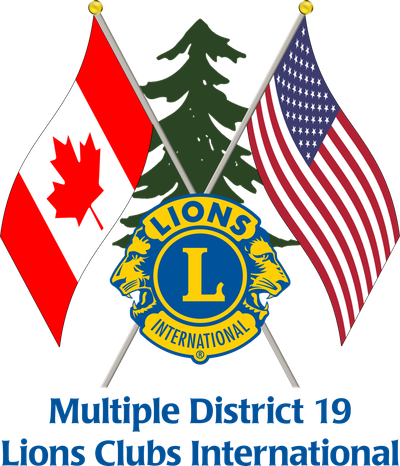 Multiple District 19 of Lions Clubs International is administered by a Council Of Governors consisting of the seated District Governors and Immediate Past District Governors of each of the 9 MD19 Districts, the Council Chairperson, Vice Council Chairperson and Immediate Past Council Chairperson.
District Governors are elected at their respective District conferences, usually held in the spring, and serve 1 year terms over a fiscal year from July 1 through June 30.
The Council Chair serves as the chairperson of the Multiple District and the Council Of Governors. Council Chairs and Vice Council Chairs are elected annually by club delegates, allocated based on club size, with the election being held at each District conference. Council Chairs and Vice Council Chairs also serve 1 year terms over a fiscal year from July 1 through June 30.
The Council Of Governors typically holds 3 formal meetings each year: A Fall Council Meeting at the annual MD19 Convention, a Winter Council Meeting in February, and a Spring Council Meeting in May.
MD19 holds an Annual Convention in the Fall, typically in October. Lions clubs in the Multiple District vote at the annual convention by delegates allocated to the clubs based on club size.
The MD19 Executive Secretary Treasurer, a full–time employee hired by the Council Of Governors, oversees day–to–day business operations.
The MD19 office is located in Bellingham, Washington U.S.A.
Have you visited? Well click here:
Lions MD19 Website
Take the
Lions Journey
MD19
The Border Crossing
On The Horizon…

YES! IT IS HERE! Just around the corner now. Pandemic be damned! The 2019/2020 MD19 Annual Convention will go live this coming Saturday, November 7, 2020!
MD19 Convention 2020 Link Login (Click Here)
THERE IS STILL TIME TO REGISTER — Just click the "CONVENTION 2020" link above to go to the Convention page and sign up on line. It is still only US$ 20oo (US$ 50 for you Leos out there) to attend the convention and access all convention materials, breakout sessions and on–demand presentations on November 7… and for the next 30 days! It's easy and it will be great event that you do not want to miss. Just do it!
WHAT'S ON THE AGENDA? — Click here for the convention schedule and a list of the on–demand seminars and presentations the convention gurus have assembled so far for your learning, entertainment and fun. But you have to register to attend. So… Just do it!
VIDEO FUNDRAISER — The Shelton Centennial Lions Club is holding a "Let's Kick 2020 to the Curb Party" to raise funds for the Shelton, Washington Food Banks. The party will be held via ZOOM starting at 11:00 a.m., December 31, 2020. But there is more: The Club is looking for Lions with talent to share at the party via YouTube videos. There is deadline to submit your YouTube video— October 24, 2020. For details, contact Lion Bill Scholl by email or by phone at 360-520-6802. And, you can download the flyer here!